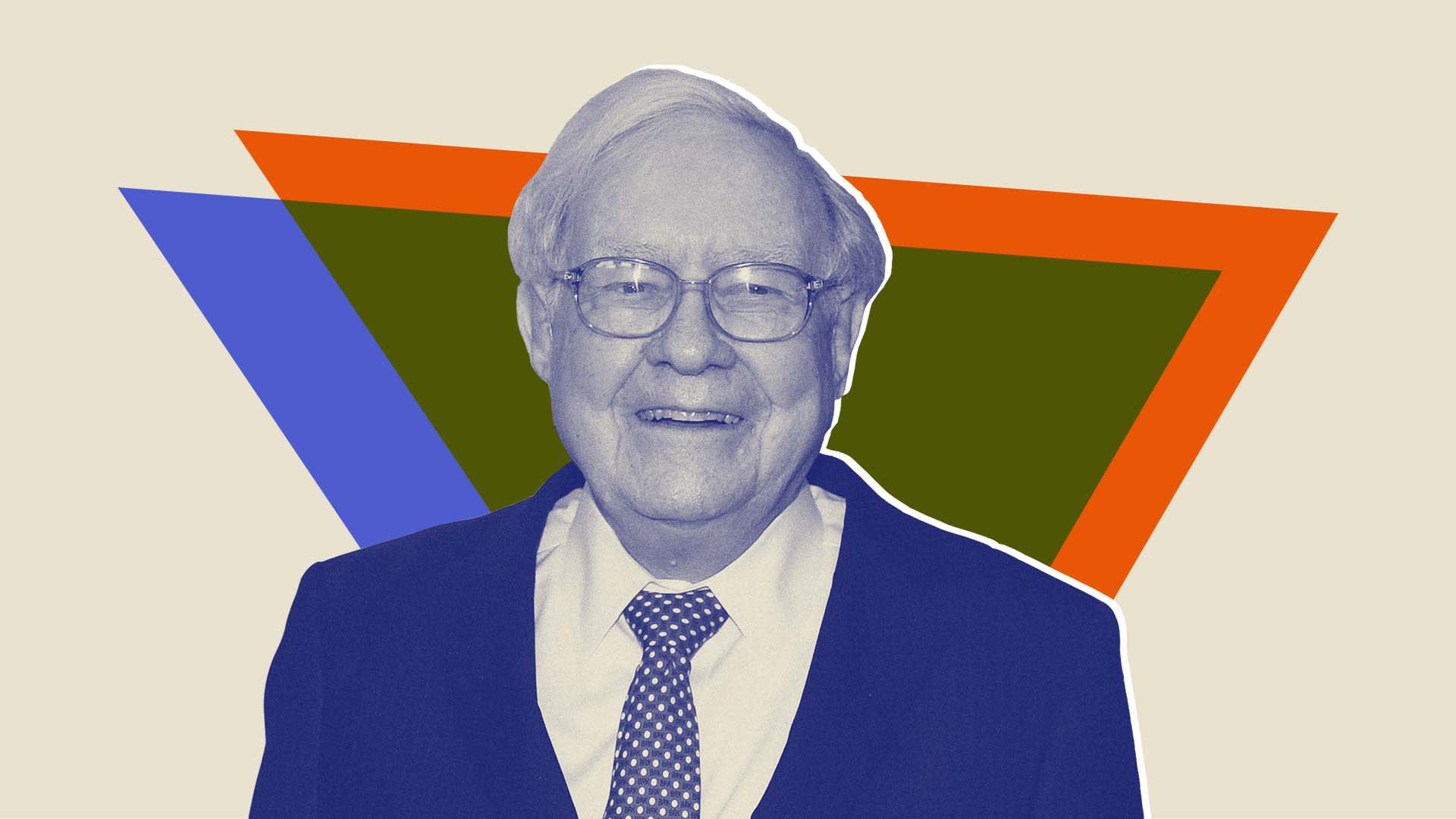 There are risks involved but the payoffs are huge.
BY MARCEL SCHWANTES, INC. CONTRIBUTING EDITOR AND FOUNDER, LEADERSHIP FROM THE CORE@MARCELSCHWANTES Warren Buffett. Illustration: Reagan Allen. Photo: Getty Images
Warren Buffett gave one of his best lectures to students at the University of Florida's school of business over two decades ago. As it happened, one of the MBA students popped Buffett a question, asking the billionaire what he would do to live a happier life if he could start all over again.
Buffett's response? He's held an enduring level of happiness for decades, but he was quick to turn the focus back on the students by urging them to make better choices around career goals, finances, health, and relationships.
«The way to do it is to play out the game and do something you enjoy all your life,» he said. «Be associated with people you like. I only work with people I like. If I could make $100 million with a guy who causes my stomach to churn, I'd say no.»
Buffett's happiness lesson in four words
The biggest lesson on happiness from Buffett's speech stands the test of time and is especially apropos in the age of quiet-quitting: Do what you love.
I get to work in a job that I love, but I have always worked at a job that I loved. I loved it just as much when I thought it was a big deal to make $1,000. I urge you to work in jobs that you love. I think you are out of your mind if you keep taking jobs that you don't like because you think it will look good on your resume.
Do what you love and stop working in dead-end jobs with little pay and no purpose. Sound familiar? That's the battle cry of today's workers during this Great Reset in an employee-driven economy. While Buffett's comment, you may object, is easy to remark when you're a billionaire many times over, quite truthfully, Buffett was already doing what he loves now long before he became successful.
While there are certain risks involved in chasing work or a career you love, consider the payoffs. Let's look at five really good reasons why you should commit to doing what you love.
1. You're aligned with doing the things you care about.
When you do what you love, you create alignment between your work, your values, and the things that bring you purpose. And you can't have purpose without passion, which comes from the desire to make a change — a difference — for your customer, your business, or even the world.
Teams that show up to work with passion and a zest for what they do prioritize quality and excellence in their work. They feel more connected to the work they're doing and this correlates directly to how your customer feels about your product or service. Simply stated: Happy employees who love what they do lead to happy customers who keep coming back.
2. You feel like you belong.
When you do what you love, there's a high likelihood that other people around you feel the same. This is the case for happy, engaged cultures that prize belonging; you're in it together, doing important work that matters, in communities of care.
Workplace belonging matters now more than ever. Belonging is simply defined as feeling part of a team, group, or organization. And relationships are the core of a healthy workforce of belonging. There's love in it.
One global study of more than 23,000 employees found that «supportive co-worker relationships are also an important driver of a positive work experience. When those relationships are present in the workplace, employees report a much more positive employee experience than when that support is absent (77 percent compared to 35 percent).»
When employees feel like they belong, their ideas and suggestions matter; they are more than twice as likely to report a positive employee experience than those who don't (83 percent versus 34 percent).
3. You do the things you're actually good at.
Our success as contributors and creators depends largely on knowing our own strengths and weaknesses. While you don't have to be an expert on everything, having a clear understanding of your base of knowledge, strengths, and skills, and swimming in that lane, is all-important. It's capitalizing on the things that you do well while avoiding the risks that come from dabbling in things outside your perimeter. It's to simply exercise your strengths and skills, but also to eliminate wasting precious time and energy chasing after things outside of your wheelhouse.
4. You're more optimistic.
We wake up every morning knowing lots of stuff is broken, and more is about to break. The most productive professionals who love what they do embody hope and optimism into their work — but they're realistic about it. After all, pretending everything will work out won't lead you to success.
Yes, we live in uncertain and stressful times. But people who do work they love, with people they love, never feel the need to bow to the shrine of problems. They focus on the future, set ambitious targets, have the courage to consider the obstacles, and remember to rejoice with arms stretched to the sky when they conquer them.
5. You're more motivated.
Loving what you do makes you more motivated to put in more time to get work done — the kind of work you want to do, not feel obligated to do. Your desire to be more productive is intrinsic; it comes from a belief deep inside you that your hard efforts will make a difference for those you serve.
In conclusion, when you love what you do, it just doesn't feel like work. Doing what you love is a major contributor to true happiness in life.
I'll end with Warren Buffett again, who said, «I love every day. I mean, I tap dance in here and work with nothing but people I like. There is no job in the world that is more fun than running Berkshire, and I count myself lucky to be where I am.»
SEP 16, 2022 Like this column? Sign up to subscribe to email alerts and you'll never miss a post. The opinions expressed here by Inc.com columnists are their own, not those of Inc.com.

.
.